Mental Well-Being for Leaders: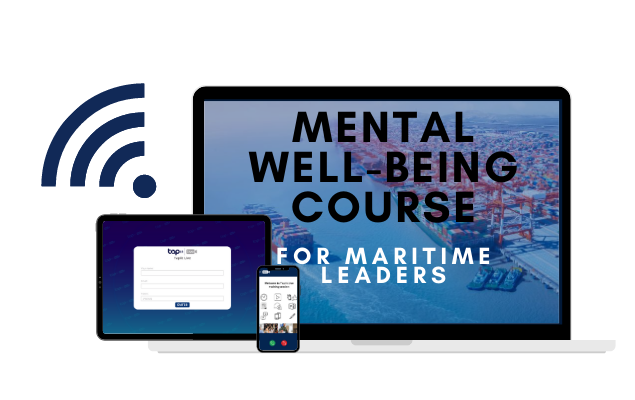 What is 'FlexiiMind Mental Well-Being for Leaders'?
This is a modern approach to mental well-being in the workplace. Instead of looking at mental health first aid factors and reactive responses, it provides ways to avoid potential issues arising. This course recognises that leaders encounter the same, real-life stresses and difficulties that all of us come across, but often find hard to discuss. It offers leaders meaningful ways to support themselves and their whole workforce, by recognising that wellbeing should be a priority. This course:
Provides you, as a leader, the necessary support to look after your own mental well-being
Increases your awareness and ability to recognise possible red flags within your organisation
Provides you with tools to reduce stigma attached to mental well-being within your organisation
Helps you to develop a more compassionate company culture and build better staff relationships
Helps you to develop your firm into one that staff feels supported by
A starting point for any company wishing to implement a full mental-well-being programme

Key problem
Mental well-being in the workplace is increasingly seen as a priority. Industry research shows that good psychological health in the workplace is associated with lower staff turnover, fewer accidents and an improved working environment. Despite the current spike in open conversations about mental well-being, the issue still lies with the present stigma attached to the phrase 'mental health'. This leads to the labelling of people and having a reactive approach, instead of looking at the bigger picture and well-being culture in general. Front line employees are also unlikely to look after themselves and make their mental well-being a priority if well-being culture is not supported and promoted by the organisation itself.

'FlexiiMind Mental Well-Being for Leaders' as a whole workforce approach – starting at the top!
To achieve meaningful change in any organisation, it needs to start with the leaders. Front line employees have to be led, inspired and encouraged by the management and leader of a company, who can show their policies and day to day procedures reflect their beliefs. Research shows that companies whose leaders invest in their own mental well-being, are able to see many more benefits through their mental well-being strategies in terms of sickness absence, staff turnover and the all-important commercial success. In business, mental well-being is everyone's business. At FlexiiMind, we know that every person matters, including – and starting with - those in charge.


Live stream and interaction
We are aware that cost of any training consists of various elements. It is also known that peripheral costs of travel and accommodation make up the biggest proportion of the expense of accessing training, with the costs of the course itself being the smallest part. We also appreciate that time is extremely valuable in your business's day to day life.
Tapiit Live brings the class to you, wherever you are - at home or at your desk, or in your garden. We deliver the high-quality classroom experience you need, through the live streamed interactive training, saving you both time and money.
Connectivity


LIVE stream via 2 way camera system (stream via your desktop, tablet or phone wherever you are – at your desk or at home). No cost of accommodation and travel

Tools


Follow the class during the real-time live feed and participate, just like in a classroom-based training. There are various tools used during the training session – private and public chats, live discussions, white board, presentations, polls and surveys, Q&A sessions, videos and so much more
2-Way camera interaction
Bring our presenter to your room. Activate your camera allowing a 2-way interaction and engagement. Have conversations and share your opinion with the presenter and other participants
Live guidance and questions
Talk to your presenter, ask questions and receive real time guidance during your class. Utilise private chats, as well as public to receive personal private guidance and support

About the presenter
Dr Rachel Glynn-Williams is a Consultant Clinical Psychologist with over twenty years experience in providing psychological therapy, training and consultation within a health and organisational setting. She is the Clinical Director and Founder of Seaways Psychology Services, a company providing the full range of services and interventions to support crew and staff within the maritime industry. Rachel combines her first-hand experience and insight into the shipping industry with a strong track record in providing the best care for each of her clients whether they be individuals, groups or organisations.

Pricing
£149+VAT
Discounts available for group bookings (5 people and more). For group bookings, bespoke packages and invoices, please contact bookings@tapiitlive.com


** Due to the interactive nature of this course session times will vary. This is an approximate time.
*Users need a computer or mobile device with a working webcam and microphone.
View minimum system requirements.
Mental Well-Being for Leaders
A 2.5 hour live 'Mental Well-Being for Leaders' course by FlexiiMind
Dr Rachel Glynn-Williams
There are no upcoming sessions for this course.
Toby Brooks, Deputy Director at IoM Ship Registry
Tapiit's live webinar on Mental Well-being for leaders was an extremely worthwhile, thought provoking and professionally delivered interactive training session.
Sophia Bullard, Crew Health Programme Director
I found the FlexiiMind for Leaders training very enjoyable and effective. The style and delivery of the content was totally relatable and the trainer very engaging.
Ian Stokes, Head of Corporate Engagement
I find attending something like this is immensely valuable as it gives me time for me, time to think a little, and it takes my mind away from all the issues of the day. I then return to work/life refreshed.
Liz Baugh, Red Square Medical
The presenter was knowledgeable and engaging. The content relevant and the way in which it was presented was appropriate. I would definitely recommend it if you have never done any mental health awareness training as it was a good introduction.
Karen Passman, Owner of Impact Crew
Theodora Ivanova, Crewing Manager