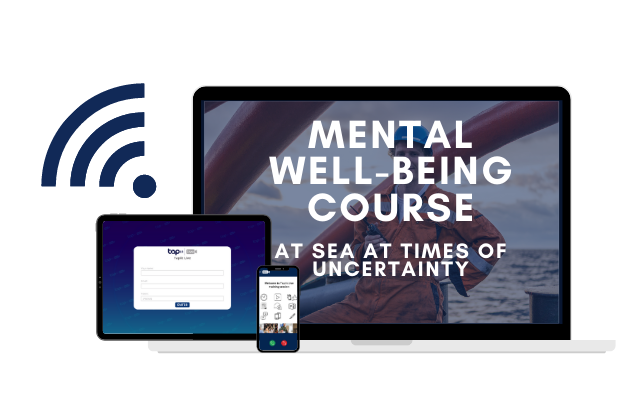 There are many situations and events that can affect the mental well-being of crew onboard their vessel. Despite actively trying to maintain a positive mental well-being culture within your organisation, there are many situations where your staff may require further support to cope with stress. A recent example of this is Covid-19, which has caused a large proportion of contracts to be prolonged. This course will provide tools to manage stress, giving employees practical tools to cope and manage stress levels in highly stressful situations and environments.
At Tapiit Live we have our Consultant Clinical Psychologist, Dr Rachel Glynn-Williams, delivering the live course direct to your seafarers and on hand to answer any questions or concerns that may arise.
The course aims to provide seafarers with Well-Being tools they can implement while at sea to help reduce the stresses of daily life onboard.
The 4 main tools the course will focus on are listed below:
- Dropping Anchor
- Use Your Radar
- Do what Matters
- 3 Minute Breathing Space
The course is packed with Live interactive discussions and videos to ensure all seafarers can engage with our instructor.
A workbook will also be supplied to participants to guide them within the session and help them implement the tools discussed after the session.
If a seafarer wishes to have a private chat with our Psychologist, then this is also a service we offer within the course ensuring confidentiality at all times.
*Users need a computer or mobile device with a working webcam and microphone.
View minimum system requirements.
Mental Well-Being Course for Seafarers
A 1-hour live interactive course
Dr Rachel Glynn-Williams