Toolbox Talks - Live Course: 9 Nov at 10am
Hurry 500 places remaining!;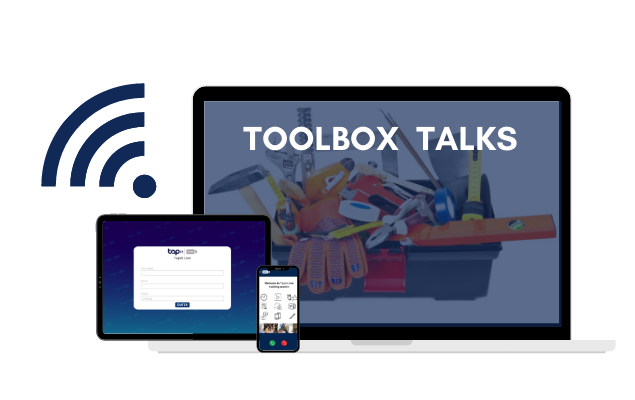 The lack of Toolbox Talks onboard vessels is deemed the root cause of the majority of accidents. This course is designed to help all seafarers understand the key principles of Toolbox Talks. We will ensure that all seafarers who attend our live interactive course have the knowledge they require to conduct Toolbox Talks in the appropriate manner. This will increase safeguarding so that all the crew can ask the right questions before beginning their task.
The course focuses on increasing the safety culture of crew members by allowing informal safety discussions to take place.
We will focus on the benefits of Toolbox Talks for all employees and mainly cover the four main elements:
Potential accidents and how to avoid them

Potential disruptions and delays
How to improve working methods currently in place

How to use the equipment onboard efficiently and safely
How it works
TapiitLive allows you to take part in a live and interactive class using your computer, tablet or phone. Joining a class is simple:
STEP 1:
Select a class on a date and time of your choice.
STEP 2:
Click BOOK and follow instructions to complete the purchase.
STEP 3:
We'll send you a link to the session. Simply click the link and we'll open the live session in your browser. Make sure your computer is suitably positioned so you can see the screen while participating.
*Users need a computer or mobile device with a working webcam and microphone.
View minimum system requirements.
Toolbox Talks - Live Course
A 1-hour live interactive course
Captain Lee Clarke