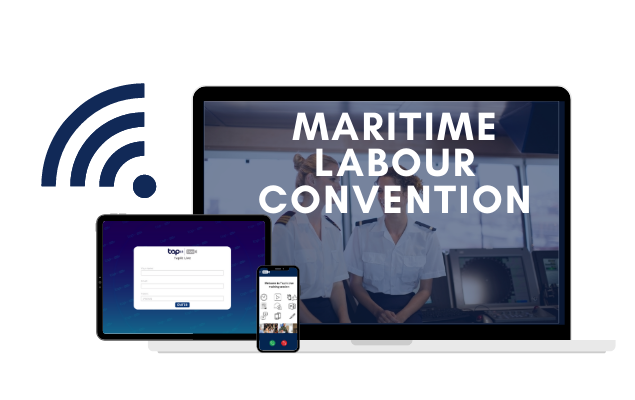 This Maritime Labour Convention (MLC) course is designed to provide Senior Shipboard Management and Senior Shoreside Management with a thorough understanding of the MLC legislation.
This course can be used as a useful learning tool for Officers preparing to sit their Master's Oral exams.
The course will focus on the 5 main MLC Titles, discussing each one in-depth:
Minimum requirements for seafarers to work onboard a ship
Conditions of employment
Accommodation, recreation, food, and catering
Heath protection, medical care, welfare, and social security protection
Compliance and enforcement
The course is packed with live interactions, discussions, and surveys to help consolidate all participants understanding.
How it works
TapiitLive allows you to take part in a live and interactive class using your computer, tablet or phone. Joining a class is simple:
STEP 1:
Select a class on a date and time of your choice.
STEP 2:
Click BOOK and follow instructions to complete the purchase.
STEP 3:
We'll send you a link to the session. Simply click the link and we'll open the live session in your browser. Make sure your computer is suitably positioned so you can see the screen while participating.
*Users need a computer or mobile device with a working webcam and microphone.
View minimum system requirements.
Maritime Labour Convention
A 2.5-hour live interactive course
Phil Cave