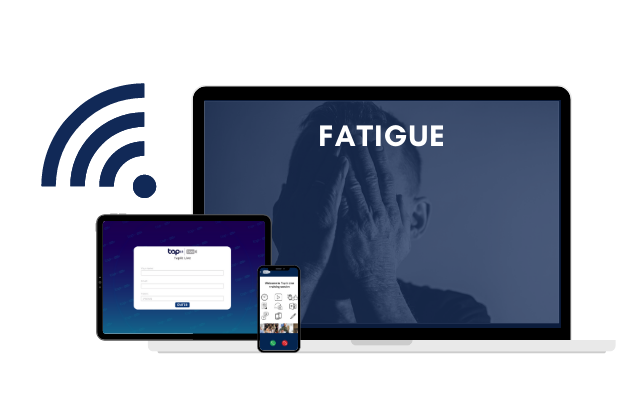 The maritime industry is in operation 24/7 and with this comes many challenges. Many seafarers can spend prolonged amounts of time on a vessel and in many cases work very long hours. One of the main challenges we see in the maritime industry is the management of fatigue.
Within this course we will focus on identifying the key signs of fatigue and how to manage it effectively and safely. If fatigue is not managed effectively then it could result in accidents and in some cases be fatal. This course will provide your seafarers with the knowledge and tools they need to self-manage fatigue while onboard a vessel.
How it works
TapiitLive allows you to take part in a live and interactive class using your computer, tablet or phone. Joining a class is simple:
STEP 1:
Select a class on a date and time of your choice.
STEP 2:
Click BOOK and follow instructions to complete the purchase.
STEP 3:
We'll send you a link to the session. Simply click the link and we'll open the live session in your browser. Make sure your computer is suitably positioned so you can see the screen while participating.
*Users need a computer or mobile device with a working webcam and microphone.
View minimum system requirements.
Fatigue
A 1.5-hour live interactive course
Captain Lee Clarke