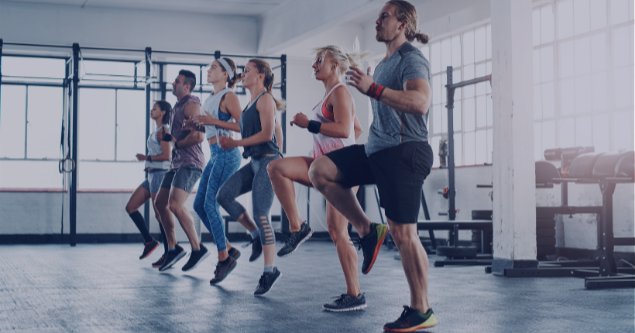 Fitness Level: All Levels
Duration: 25 Minutes
Equipment: N/A
Metabolic conditioning workouts combine short bursts of intense exercise with periods of rest or lower-intensity exercise. The good thing about metabolic conditioning is that despite the short duration they are great for getting your heart rate up to improve your overall cardiovascular fitness.
About Mike
Mike is a qualified personal trainer and sports massage therapist. Mike is also the owner of a gym facility which he established in 2015. He teaches various classes ranging from high intensity interval training, bootcamps, kettlebell training and functional training. He is currently studying sports performance. Mike is very passionate about motivating and helping others to reach their goals and has been in the fitness industry for over 10 years.
*Users need a computer or mobile device with a working webcam and microphone.
View minimum system requirements.
Limited time offer! The price for this course has been reduced.
Live Metabolic Conditioning with Mike
A 25 minute live interactive class by BodyCraft
Mike Edge
Next session:
Friday at 6:15 pm
NB Times are in BST (+01) Europe/London
Kate
Great class and a fab alternative to HIIT!
Katie
Great start to the day!