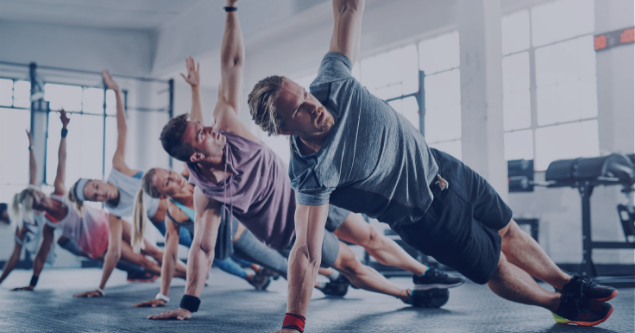 Fitness Level: All Levels
Duration: 25 Minutes
Equipment: N/A
This class is a high intensity workout utilising body movements and interval style training. HIIT training aims to burn fat and boost your metabolism in a time efficient way. This session will help to improve your oxygen consumption whilst reducing your heart rate and blood pressure. It will also assist in improving your stamina, endurance and much more. Take part in a total body workout that will improve your balance, agility, cardio strength and more. This class will target all muscle groups.
About Luke
Luke is a 26-year-old fitness instructor based at Bodycraft fitness on the Isle of Man. Growing up Luke was always an active person, participating in a number of sports from a young age. Luke took a particular interest in gym activities and general fitness at the age of 19 and since then he has grown extremely passionate about learning and helping others progress through their fitness journeys.
*Users need a computer or mobile device with a working webcam and microphone.
View minimum system requirements.
Live HIIT with Luke
A 25 minute live interactive class by BodyCraft
Luke Roberts
Next session:
Thursday at 7pm
NB Times are in BST (+01) Europe/London
Antony
Biggest calorie burner ever, great class ! Thanks mate
Anthony
Killer session! Awesome!