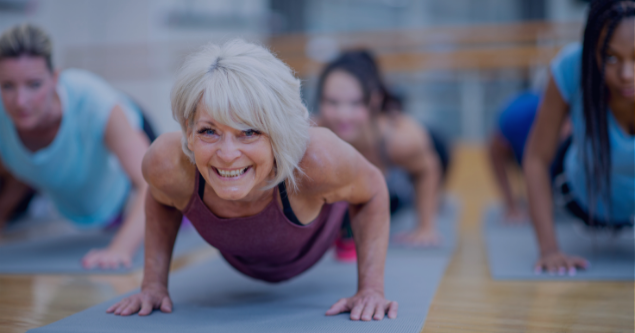 Fitness Level: All Levels
Duration: 30 Minutes
Equipment: Optional (Small ball or Pilates ball, lights weights between 1kg – 3kg, mini resistance bands and a mat)
A fun energetic workout based on strength, balance and core while improving flexibility and fitness.
About Chrissie
Chrissie has worked in the Fitness Industry for over 17 years. During her career she has gained experience and qualifications ranging from NVQ's right up to a Degree level. Whilst teaching as a Sports Lecturer Chrissie has also taught a variety of classes and delivered programmes to a range of ages; including specialising in GP exercise referred clients. Group exercise classes she has taught includes Boxercise, Body conditioning, over 50s, Stretch & Flex, Bums & Tums, Be active- Healthy hearts.
Since 2016 Chrissie now delivers classes and PT sessions on the Isle of Man, for older adults, designed to improve and maintain posture, strength, flexibility, aerobic capacity, balance, functionality and coordination.
*Users need a computer or mobile device with a working webcam and microphone.
View minimum system requirements.
Live FIT with Chrissie
A 30 minute live interactive class by BodyCraft Fitness
Chrissie Vale
Next session:
Monday at 10am
NB Times are in BST (+01) Europe/London