Francis Perry Q&A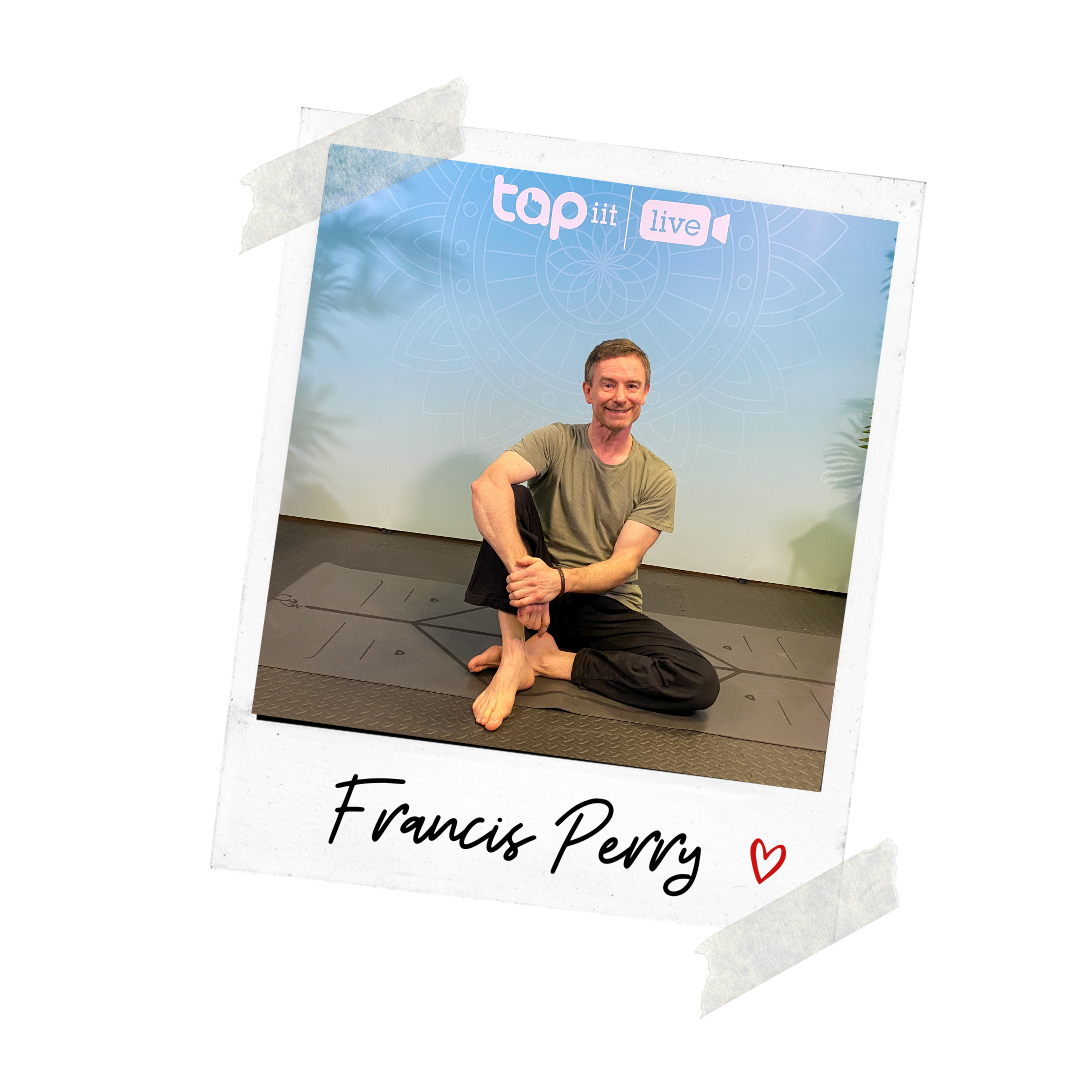 We have been luckily enough to have a Q&A with Francis Perry to get to know him a bit better and discover his many talents! Francis started practicing yoga in 1996. He is an experienced yoga teacher and a member of Yoga Alliance. Francis specialises in anatomy, physiology and pathology for complementary therapies – an interest that he has maintained throughout all his yoga teaching. Find out what advice Francis gives to those starting yoga from scratch to the aspiring yoga teachers. We're sure after reading this you'll see why Francis is so popular!
What got you into yoga?
Stress at work, so I thought I would give yoga a go. I loved it and have never looked back!
Where's your favourite place to practice yoga?
Outside when warm, usually in a park.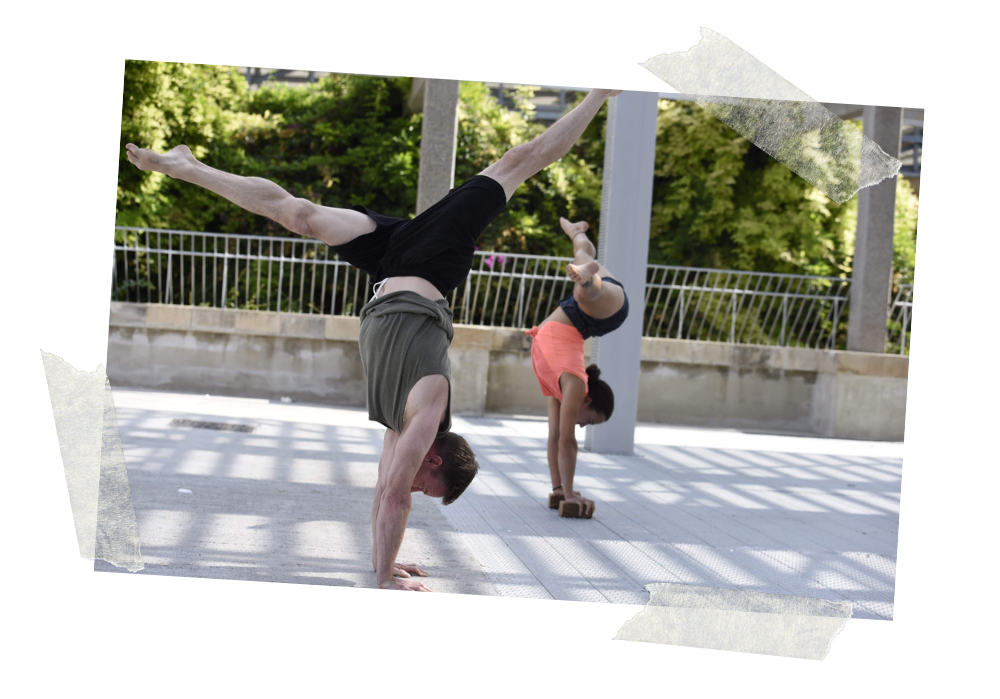 What's your favourite photo of you practicing yoga?
I don't have a favourite, if there was to be one, it would be one where I didn't know a photo was being taken and I was in the moment.
What is your favourite class to teach?
My favourite class is one where I'm helping someone in some way. Often a student may come to class and have some ongoing pain in their body; nothing makes me happier than being able to help the student become more pain free, priceless.
What is the hardest part of being a yoga instructor?
Driving, as this can take time getting to and from a class. Podcasts now are a great help. Doing so much driving, there is only so much music you can listen to. So I like to learn something whilst driving to class. When I arrive at a class, that's fabulous, as I am meeting students which have become very good friends.
Who's your favourite yoga instructor?
I struggle with this question because there are so many. I literally learn from everyone. I learn so much from beginner students new to yoga, for they come with baggage and this can be good and bad. And I love the challenge of helping them. I learn from many other fields, such as anatomy and physiology, gymnastics, calisthenics (body weight training) and even from dance. I do tend to learn less physically from teachers now due to having practiced for so long and know what is good for me, but I do learn from their attitude. How they are to their students, to other teachers and to others in the world.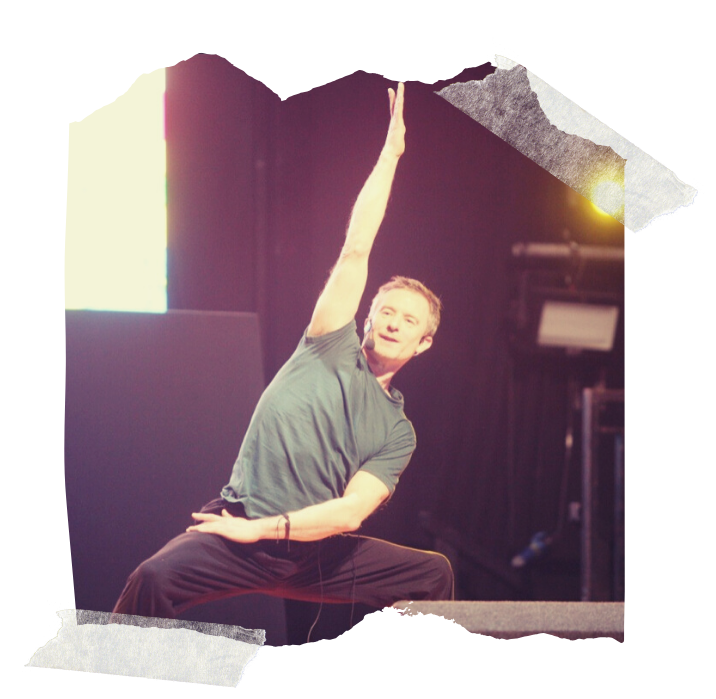 What do you love most about yoga?
I love the mental peace I get, during practicing and after practicing yoga. In fact, when I went to my first yoga class in 1996, I know, a long time ago. I was working for the company Marconi Communications in Liverpool. I had a feeling some stress, I went along to the yoga class, I focused on my breath and tried to do the yoga moves. Amazingly I felt calm and relaxed for a week after the class. At work I felt like a different person, more relaxed and move focused on whatever I was doing.
What advice would you give to someone wanting to start yoga?
Do just one class a week, it doesn't matter what style of class, but do only one. After some months you might want to do a second class per week. If I see someone new to yoga and they say "I love yofa and I am going to do yoga 7 times a week." I know that they will usually not continue practising after a few months. Ease into it and enjoy. You should be looking forward to your next class, which usually does not happen if you start running before you can walk.
Where's your favourite place you've visited?
Having worked onboard ships as an engineer for Global Marine, I have visited some lovely placed in the world. I do love India, Barcelona, Greece and closer to home the Lake District.
Biggest Fear?
Heights, I my stomach goes down to my feet when I see clips of anyone climbing high on building or anything really.
What movies could you watch over and over and still love?
From my youth I loved watching Gregory's Girl. A great 1981 comedy of Scottish schoolboy in love. It's brilliantly directed by Bill Forsyth, and the acting and writing is just fantastic. I do love all the Marvel superhero movies and for TV, I watch and learn from the many science programs we are lucky to have. For TV comedy, anything by Peter Kay and one final one I'll add is Curb Your Enthusiasm, I have watch these over and over and will continue to do so.
Favourite meal?
Curry both Thai and Indian, mmm.
Any hobbies?
I love to do yoga of course, no surprises there. I love hand balancing and handstands for my personal practice and I also meditate. I also love writing music, playing the piano and my new tongue drum. I have been writing music for longer than I have been practicing yoga, since I was a teenager.
Practice with Francis:
Frank teaches 2 classes with us per week. Make sure you check them out!
Monday 3pm - Healthy Tonic Yoga - this Session is designed especially for those who want to move more easily and healthily. He will guide you through practices that ease pain in your body such as, back, neck and head aches as well as sore hips and shoulders.
Wednesday 5pm - Deep Stretch Intermediate Yoga - this deep stretch intermediate yoga is his personal stretching practice that he would love to share with you. It calls on 20 years of yoga practice and we're sure you will love it.
We'd like to thank Francis for letting us get to know him a little better.
If you are intrigued and would like to check out more from Francis follow him on Facebook, Twitter & Instagram!